Log Climber at Arroyo Trails
Constellation Trail at Arroyo Trails
People for Channahon Parks Foundation
The People for Channahon Parks (PFCP) Foundation was formed in 2009. PFCP is a 501(c)3 not for profit organization that solicits support for the Channahon Park District through volunteerism, gifts and grants, memberships, and planned giving opportunities. A Board of Directors consisting of local community members acts to improve the quality of life for people utilizing the park system.
Our Mission
We provide opportunities for the preservation of open space and the development of recreational resources within the Channahon Park District.
Our Vision
To provide a vehicle for individuals, business, and industries to partner with the Channahon Park District through donations, fundraisers, grants, planned giving, and community outreach.
Fundraising Events
Putts & Suds Fore Parks – February 24, 2024
Where else in Illinois can you have so much fun on a Saturday in February?? Must be age 21 or older to participate. Play up to 9 holes of Putt Putt Golf at local bars. Find out more here….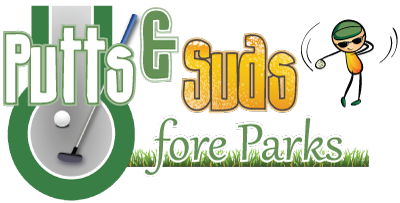 Arroyo Trails, A Discovery Woodlands, is a nature park development managed by the Channahon Park District, planned and funded by the People for Channahon Parks Foundation. Set on a truly unique 78-acres, the nature park is unlike any other, reintroducing children and families to nature and enriching life. Arroyo Trails offers numerous opportunities for outdoor play, fitness and education! Click here to learn more.
Location
Arroyo Trails is located North of U.S. Route 6 between the DuPage River and Bell Road, three miles west of I-55. Click here for map.
The People for Channahon Parks Foundation was formed in 2009. A Board of Directors consisting of local community members acts to improve the quality of life for people utilizing the park systems. The Foundation is a 501(c) 3 not for profit that solicits support for the Channahon Park District through volunteerism, gifts and grants, memberships, and planned giving. Find out more here…
PEOPLE FOR CHANNAHON PARKS FOUNDATION
24856 W. Eames St, Channahon, IL 60410
Phone: (815) 467-7275 |  Fax: (815) 467-5677  |  info@peopleforchannahonparks.org
People for Channahon Parks Foundation is a 501(c)3 non-profit organization. DLN: 17053149037019 FEIN: 26-4058097
©2023 People for Channahon Parks Foundation